Curb Styles
We offer 3 choices of curb shape
Note: Mower style curb is only available in troweled smooth finish.
Note: Square curb only available in strait sections, no curves or circles.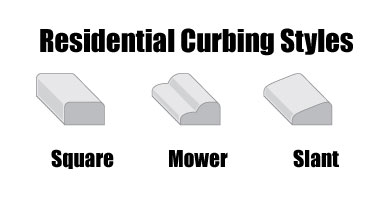 Stamps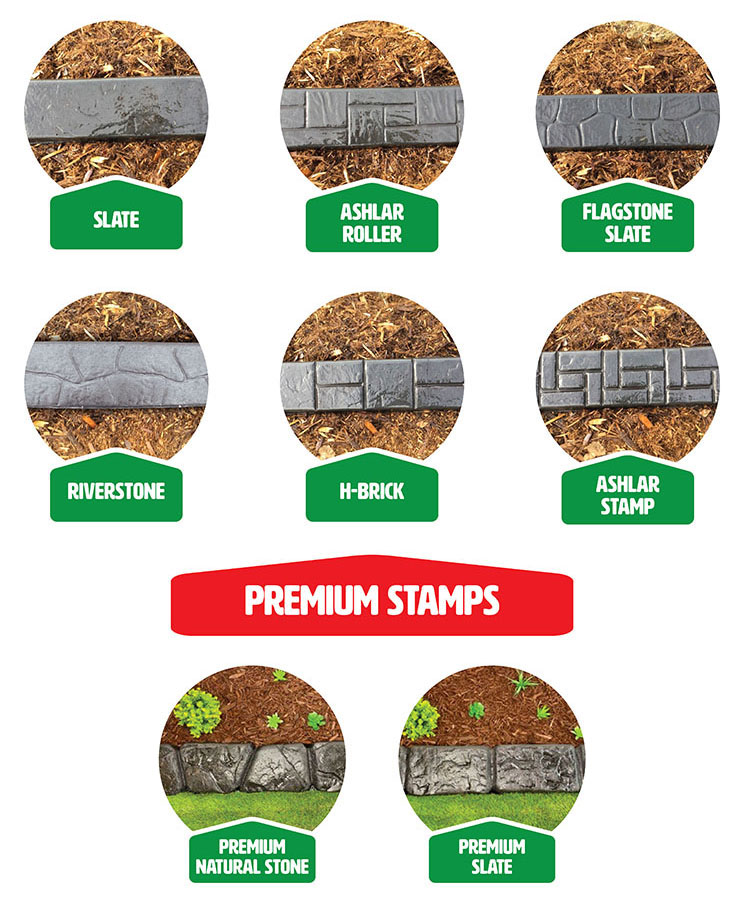 Colors
Quality curbs only uses the highest quality integral dyes in our curbs. Integral Color enhances the appearance of the curb. The color will not chip, crack or wear off like top coatings can because the color is thoroughly mixed throughout the concrete. An additional color may be used to give an "aged" look or to define grout lines. This is called a release powder. A Quality Curbs representative can explain this process in more detail.
Colors may not be exactly as shown and will vary.